YOU SAY PARTY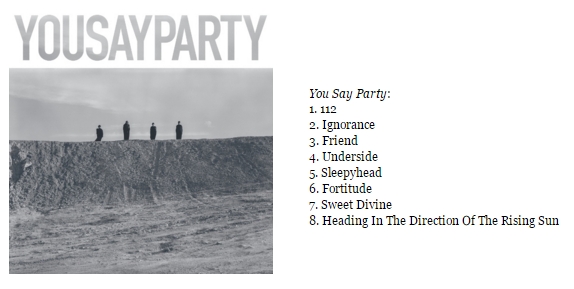 You Say Party will release their first new album in six years on February 12th. The band will be celebrating the release of "You Say Party" with album release parties in Toronto on February 12th at Milk Glass (Facebook Event) and in Vancouver on February 20th at The Lido (Facebook Event). Both events are free of charge.

Space-like and ambient, dreamy and urgent, You Say Party is introspective, artful, electronic pop. Pre-order the album on CD or vinyl here from Paper Bag Records or from iTunes.

In 2004, You Say Party played their first punk show in a church basement outside Vancouver, BC. Four years later, they were touring China and Japan on the strength of two acclaimed albums, 2005's Hit the Floor! and 2007's Lose All Time. They shifted from new wave-punk into indie pop rock and were poised for breakout, mainstream success with 2009's award-winning XXXX when tragedy struck. Drummer Devon Clifford collapsed on stage and died suddenly. You Say Party (Becky Ninkovic, Stephen O'Shea, Krista Loewen, and Derek Adam) reunited in 2012 and have spent the last four years slow dancing towards this moment.