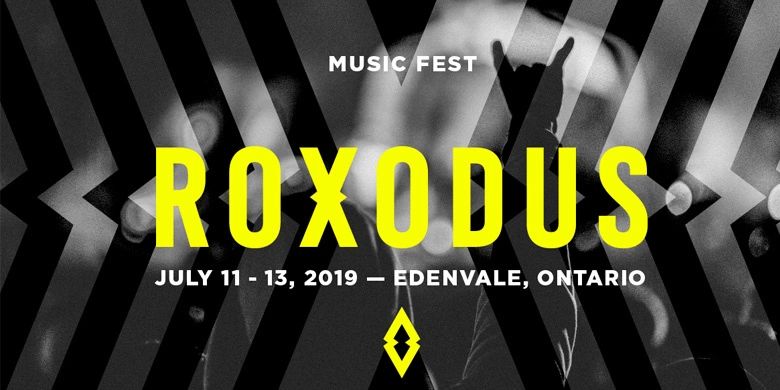 **** CANCELLED ****


EVENTBRITE to Refund People who Bought Tickets for Roxodus

After multiple attempts to communicate and secure funds back from the abruptly-canceled Roxodus Music Fest in Ontario, Canada, the organizers have provided no indication that they will refund ticket holders. We believe attendees deserve to get their money back now, so we have set up an Eventbrite-funded Fan Relief Program to make all Roxodus ticket holders whole while we continue to aggressively pursue the return of funds from the festival's creators. If you purchased a ticket to Roxodus on Eventbrite, there is no action necessary on your end. We are transferring funds to ticket holders immediately and they can expect to see it reflected on their credit card or bank statement within seven business days.

I have contacted a few friends that bought tickets via Eventbrite and they have indeed received a refund!

Great to see a big company do the right thing, two thumbs up to Eventbrite!!!

We have also heard but have not been able to confirm that the bands were paid up front... if this is the case, maybe the bands should do the right thing for their fans a contribute to a fund to reimburse fans costs to get to the venue and accomodations. Any bands have any comments or can confirm or deny that they were paid, feel free to contact us at CONTACT US.


As most people figured, the posting on the Roxodus website shown below was total bunk... we truly believe they over-extended themselves... start with a two day festival, three and four days, too much!!! Greed is an evil thing...


TORONTO – July 3, 2019 Due to heavy rains in the Spring of 2019 the property at Edenvale Airport, Clearview Township will not be ready in time to accommodate large crowds and performance stages for the Roxodus Music Festival that was scheduled for July 11 - July 14, 2019.

"It is with a heavy heart that we announce the cancellation of Roxodus Music Festival this year." said Fab Loranger, Principal at MF Live Inc. "Our team has worked tirelessly to find a solution in which the show can go on but unfortunately we could not make it happen this year. Our dream of producing a 'once in a lifetime experience' has been put on hold as we take the time to nurture our venue. We sincerely thank all of our artists, sponsors, partners, and neighbours who have supported us from the very beginning. The embrace from our community has meant the world to us and we hope to one day see our dream come to life." Producers of the Festival wish to thank the community and Township of Clearview for its tremendous support over the past year.